Sarah Mariana
Decoding Fashion from 'Always Be My Maybe': Top Style Moments
Updated: Aug 28
Unveil the fashion secrets from Netflix's 'Always Be My Maybe'. Discover top style moments and tips to recreate these iconic looks.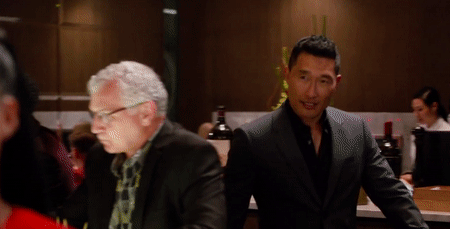 Dive deep into the world of Netflix's romantic comedy, "Always Be My Maybe", and embark on a sartorial journey. After the sensational "Crazy Rich Asians", this flick stepped up, delivering not just a romantic storyline but also some wardrobe inspiration. Brando Choi's charm and the film's impeccable styling prompted this blog amidst a tropical storm. Let's unravel the film's fashion and explore how to recreate its iconic looks. (Beware, potential spoilers ahead!)
Childhood Chic with Marcus & Sasha
Remember 1998? The era of glitter tees and flare jeans? Yet, Marcus and Sasha brought a refreshing fashion vision with denim jackets, turtlenecks, and floral detailing. Embrace the timeless denim-on-denim trend, reminiscent of their San Francisco escapades. Seek inspiration from vintage, aged prints to keep it authentic.
The Tracksuit Temptation of Brandon Choi
Brandon Choi in an Adidas tracksuit is a vision hard to forget. While being entranced by Sasha's bold wedding ensemble, Brandon stole the scene. His look was so impactful, it sent many to scour online for that perfect tracksuit. A similar vibe was captured by Desus from "Desus & Mero".
Sasha Tran: The Beanie Boss
Ali Wong, as Sasha, is style goals. From beanies to edgy jackets, her wardrobe resonated with modern chic. Current style tip: Pair a double-breasted blazer with snazzy shades, whether you're grabbing a coffee or heading to the office.
Enter Keanu Reeves
Spoiler! Post her split from Brandon, Sasha gets entangled with the suave Keanu. His lens-less glasses and sharp dressing scream sophistication. Want to ace that Tom Ford-esque elegance? Take cues from expert tips by He Spoke Style.
Have you watched "Alway Be My Maybe?"
Comment below your favorite looks from the movie